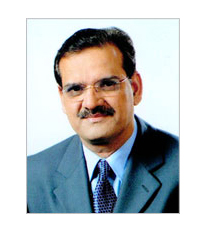 It takes great pleasure to introduce our new company Kavitsu Robotronix Pvt. Ltd, a dedicated plant set up for the manufacturing of Slew Ring Bearing. Through this new plant, we are now able to cater the business industry with up to 3 meter diameter slew rings. We are also able to achieve great quality for the rings, thanks to the custom built CNC groove grinding machine, installed recently. This machine is capable of grinding any type of profile including the four point contact, which is the basic requirement of bearing with ball as rolling element. The other machines in service are the VTLs with turning capacity of 3 meters and 1.5 meters. The in-house Induction Hardening set up with 200 KW capacity acquired from Italy is helping us to achieve great results.
Till date we have produced more than 1000 slew ring bearings which are being in operation in variety of fields such as wind power, turn table, construction equipment, gun mounted on vehicle, sun tracking systems and many more various applications.
We have also done the refurbishment of some of slew bearings with ball, roller and cross roller types, successfully. It includes a huge slew bearing with 2.9 meters diameter with three roller type.
We request you to call on us for any of your requirement of slew ring bearing, which will be definitely honored to develop the strong and fruitful business relations.
We are proud to be one of India's few slew ring bearing manufacturers who have developed these products indigenously. We can guarantee that our slew ring bearings match global standards and are competitively priced.
© 2023 Kavitsu Bearings. All Rights Reserved.
Kavitsu Slew bearings is a product of Kavitsu Group